FOLLOW FERAL FRONTIER AND DIRTY BEAST GAMES ON SOCIAL MEDIA
Media
VIDEO, SCREENSHOTS & MORE
Feral Frontier is a retro side-scrolling platformer game featuring an all animal cast in a world where primal nature meets advanced technology. Vibrant pixel art graphics accompany an eclectic synth soundtrack to create an environment where fast paced action, exploration and adventure await. This game is in very early development. A demo will be showcased in September 2018 at the Boston Festival of Indie Games.

Moves & Skills
A varied move set gives the player freedom to traverse each area in a number of different ways. Slash and shoot your way through enemies while jumping, climbing, flipping, dashing, pushing, and pulling your way through each level! Reynard will learn more and more skills as the story grows, giving you many options as to how to forge ahead.

Power-Ups & Inventory
Pick up all sorts of gadgets and helpful items along your adventure. Each one changes the gameplay in different ways, like equipable garments that diversify Reynard's movement, high tech weapons to help in combat, or energy vials to boost stamina and health. Upgrade and customize your items throughout the game.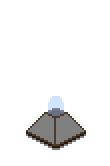 A World of Exploration
Enjoy an immersive adventure filled with old-school hack-slash-and-shoot action, innovative puzzles, interactive environments, dynamic soundtrack, a jaunty cast of characters to talk to, hidden treasure, secret rooms, and surprises around every turn!

Dubious Enemies
This world is filled with part-robotic animal foes that stand in your way, each with their own unique set of moves. Figure out each one's weakness in battle, use speed and cunning strategy to defeat them!
LATEST NEWS
WHAT'S UP? FIND OUT!
Reach Out
WE'D LOVE TO TALK TO YOU ABOUT OUR GAME!
Have questions or comments about the game? We want to hear from you! Please fill out the short form below or email us at info@dirtybeastgames.com.